DATA Analytics, Interpretation & Asset Management
WHAT IT IS
DATA Analytics is the examination of  data with the purpose of drawing a conclusion on that information.
DATA interpretation is the analysis of performance data and other technical characteristics of a system, subsystem, equipment or component. Accurate interpretation of DATA is necessary for effective  Asset Management.
Effective Asset Management ensures that Assets are designed and maintained correctly so that they can be operated in a safe, reliable and cost effective manner throughout their life cycle.
HOW IT BENEFITS
Data analytics techniques detect events that might cause an unplanned event or mishap; thus the driver to initiate the necessary and timely mitigation actions. 
This enables our clients to make proactive decisions on asset management strategy in order to achieve their corporate strategic initiatives.
DATA ANALYSIS OVERVIEW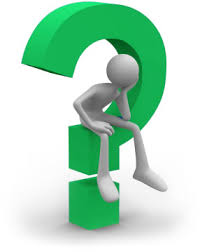 Technical DATA analysis is the examination of  reliability and maintenance DATA with the purpose of drawing conclusions about that information.
DATA refers to raw, unprocessed numbers, measurements or values. Whereas Information refers to DATA that are processed, organised, structured or presented in a specific context. The process of transforming DATA is by Analysis. Vast amounts of quality data becomes meaningless if not properly analyzed.
DATA INTERPRETATION OVERVIEW
Technical data interpretation is the analysis of the performance data and other technical characteristics of a system, subsystem, equipment or  component to identify an anomaly for troubleshooting or root cause analysis after downtime,  failure or mishap.
Meaningful DATA collection facilitates comparisons, determines measures with analysis driving outcomes. Experienced and suitably qualified engineers with domain knowledge of oil and gas operations are critical to complement the data analytics approach.
HAZARD PREVENTION, CONTROL AND MITIGATION MEASURES 
Prevention measures are designed to reduce the likelihood of occurrence of mishap. 
Detection measures are designed to detect the occurrence of a mishap or the preceding events.
Control measures are designed to minimise the consequences of the detected mishap and limit the escalation of the hazard, and control the scale, intensity and duration of the hazard.
ASSET MANAGEMENT
A hierarchical methodology arranges equipment, assets and asset systems into classifications that allows recording and reporting of Reliability and Maintainability (R&M) DATA.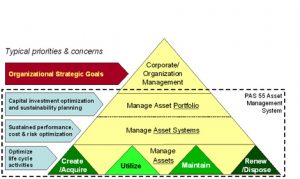 Meaningful reliability data is  collected and recorded to  satisfy both Regulatory and Statutory requirements and facilitate continuous improvement.
The data and information (e.g. failure data, maintenance history & measurements) is validated to determine the  technical condition of the asset.
The quality of the data is a key element of asset maintenance recording which allows detailed analysis of the data by all groups within an organization and enables the reporting of  maintenance and asset management KPI's. 
In order to determine if an asset is meeting objectives; asset performance must be compared against maintenance and asset management KPI's.