WHAT IT IS
An assurance activity that may be requested by NOPSEMA as per regulation 2.40 of the Offshore Petroleum and Greenhouse Gas Storage (Safety) Regulations 2009 [OPGGS(S)] for a proposed facility to operate within Australian Commonwealth waters.
From NOPSEMA's perspective, validation deals with hardware, firmware and software whereas the safety case pertains to the facility and the activities conducted at the facility. This process is undertaken by an independent and competent validation body to provide assurance to NOPSEMA that the design, construction and installation of safety-critical systems incorporate measures that will protect the health and safety of persons at or near the facility and are consistent with the formal safety assessment for the facility.
The deliverable to the client is a statement in writing by the Validation body in respect to the design, construction and installation (including instrumentation, process layout and process control systems) of a proposed facility, or significant change to an existing facility, to the extent required by the scope of validation agreed between NOPSEMA and the Operator.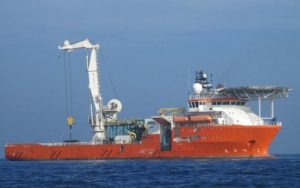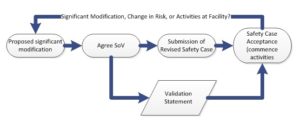 HOW IT BENEFITS
Identifies the applicable codes and standards for all SCE's on a facility.
Provides upfront data to conduct a Gap-Analysis between required standard v's as currently installed.
Facilitates submission and subsequent acceptance of the HSE Case to NOPSEMA
Scope of Validation (SOV) Overview
The scope of work specifically entails:
Provision of a demonstrably competent independent principal validator;

Review the proposed Scope of Validation for the facility/significant change to the facility;

Validate by review of documentation (e.g. OEM data package, Certificates, Drawings and Class approvals) that the systems' are in accordance with the codes and standards selected;

Liaise with the operator to ensure that the facility systems' are in accordance with the codes and standards selected;

Issue a Validation Statement to the operator to be subsequently submitted to NOPSEMA. for consideration in acceptance of the Safety Case for the proposed facility.